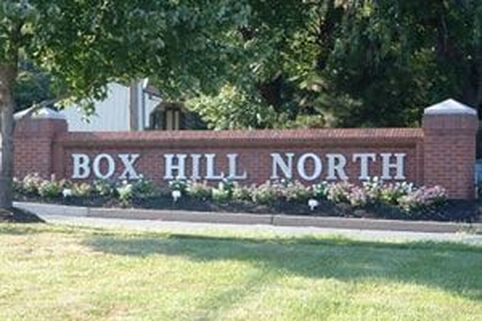 BOX HILL NORTH
COMMUNITY SERVICES ASSOCIATION
2920 Strathaven Lane
Abingdon, Md 21009

Monday 11:00 ~ 5:00 p.m.
Tuesday ~ Friday 8:00 ~ 2:00 p.m.
Office Closed ~ Saturday & Sunday



Email

: boxhillbarn@verizon.net



Office Phone Contact

: (410)-515-3958
Fax: (410) 515-3962
Pool: (410) 569-8529
Our Homeowners' Association is one among many in our nation's Communities as developers create clustered housing with open spaces. These home Associations consistently enhance home value and marketability through the activities of architectural control and maintenance. But the quality of life in a neighborhood is more than appearance – it is also neighborliness, social get together, various clubs, a friendly, informative newsletter and many other social benefits which derive from a large, active Homeowners' Association. We cannot do it without you; we always need your help and your ideas.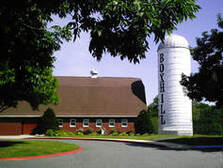 RIGIN

WELCOME TO BOX HILL NORTH COMMUNITY
Latest Information And Meeting Dates......
Design Review Board ~ Monday, June 20th at 6:00 p.m. in the Barn
Pool Committee ~ Tuesday, May 17th @ 7:30 p.m. in the Barn
Board of Directors ~ Thursday, May 19th at 7:30 p.m. in the Barn.
Townhouse Trash ~ Monday/Trash & Recycle, Thursday/Trash
Community Yard Sale ~ Saturday, May 21st ~ 8:00 a.m. to 1:00 p.m.
Pool Opens ~ Saturday, May 28th @ 11:00 a.m.
Office Closed ~ Monday, May 30th
Townhouse Committee Meeting ~ Wednesday, June 15th @ 7:00 p.m.
2022 Board of Directors
John Kleinberg ~ President
James Walsh ~ Vice President
Theresa Conway - Treasurer
Sarah Walsh ~ Secretary
Marge Kleinberg ~ Director
FOOD TRUCKS IN BOX HILL NORTH
Jimmy's Seafood ~ June 7th & July 7th @ 4 - 8 p.m.
Dough Slingers ~ June 30th @ 4:30 - 7:30 p.m.
Box Hill North Board of Directors Meeting ~ 5/19/2022
Board Meeting Agenda I. Call to Order
II. Treasurer statement of balances.III. Committee reports.
a. Children's/ Social b. Townhouse
c. Bylaws
d. Design Review e. PoolIV. Old Business
a. Pool Update i. Pool opens 5/28 11am.
ii.
Gatekeepers are being hired. iii. Using new electronic iPad check in method.
V.
Old Business – Committees.
a. Excellent turnout on volunteers.
b. Committees are under way. c. Meeting times will be posted.
d. Volunteers still welcome.VI. Old Business – Bookkeeper a. Looking for individuals as well as companies to handle bookkeeping. b. Possible consolidating services under one entity.VII.
New Business
a. Trash contract – not able to cancel.
i. Alert us when trash is not picked up. b. Lawncare in townhouses. i. Send us your pictures of areas not maintenance & unsatisfactory work.VIII. Groundskeeper a. Ad in the Barnstormer, Facebook & website.
IX. Open ForumX. Call of meeting to close.
Community Information ......
Hoa By-Laws Books
Homeowners who are selling your homes need to turn over a HOA By-Laws books to the new buyers. The cost of a book is $50.00 and may be picked up in the Box Hill Office. Please call the office to purchase a book. All HOA By-Law books must include a Resale Certificate stating their dues are paid and no violations on the property.
Leisure Center Rentals
The Leisure Center will reopen May 2021. The fee for the rental of the Leisure Center has increased to $175.00 per rental plus a $100.00 Security Deposit. Please call the Box Hill Office for booking a rental. Capacity at this time is now per Fire Marshall 73.
Design Review Board Reminder
ALL EXTERIOR IMPROVEMENTS made to the outside of your property will need the approval of the Design Review Board Committee. You can download the application on the website. Please do not proceed without getting the approval of the committee.
Original Articles of Incorporation: Print and place in your HOA By-Laws Book. Printed copy will be placed in the next upcoming Barnstormer.