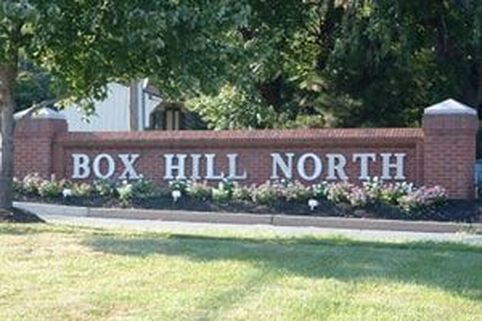 BOX HILL NORTH
COMMUNITY SERVICES ASSOCIATION
2920 Strathaven Lane Abingdon, Md 21009
Monday 12:00 ~ 5:00 p.m.
Tuesday ~ Friday 9:00 ~ 2:00 p.m.
We Are Closed On Saturday & Sunday
Email
: boxhillbarn@verizon.net
Office Phone Contact
: (410)-515-3958
Fax:
(410) 515-3962
Pool:
(410) 569-8529
Our Homeowners' Association is one among many in our nation's Communities as developers create clustered housing with open spaces. These home Associations consistently enhance home value and marketability through the activities of architectural control and maintenance. But the quality of life in a neighborhood is more than appearance – it is also neighborliness, social get together, various clubs, a friendly, informative newsletter and many other social benefits which derive from a large, active Homeowners' Association. We cannot do it without you; we always need your help and your ideas.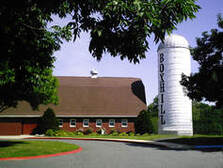 WELCOME TO THE
BOX HILL NORTH COMMUNITY
​
​
Latest Information And Meeting Dates......
​
Design Review Board ~ Tuesday, March 16th (Meeting is cancelled. Please submit your application to the Box Hill Office by 12 noon and it will be reviewed.)

Board of Directors ~ No Upcoming Date
Townhouse Trash ~ Monday/Trash & Recycle, Thursday/Trash

Townhouse Committee ~ No Upcoming Date

***********************************************************************************************************************
Hiring a Janitorial Cleaning Person for the Box Hill Community Barn

Job Description
Maintain mens and ladies room bathrooms on a weekly basis.
Maintain kitchen cleaning on a weekly basis.
Sweep and Mop all Floors in the Barn building.
Dust and vacuum Box Hill Office.
Take inventory of all janitorial supplies and order through the Box Hill office.
Check after each rental on the weekends. Additional cleaning may be required or
supplies may need to be replenished.
You must have a flexible schedule.
Clean bathhouse for startup pool season.
Starting date will be As Soon As Possible.

Call (410) 515-3958 or email the Box Hill Office at www.boxhillbarn@verizon.net for an
employment application.*************************************************************************************************************************
Hoa By-Laws Books
Homeowners who are selling your homes need to turn over a Hoa By-Laws books to the new buyers. The cost of a book is $50.00 and may be picked up in the Box Hill Office. Please call the office to purchase a book.************************************************************************************************************************
Leisure Center Rentals
The Leisure Center will remain closed going forward in 2021 due to the threat of COVID-19 and necessary sanitation protocols that the Health Department would mandate us to follow. We will revisit the policy in a few months to see if normal bookings can resume.************************************************************************************************************************ Townhouse Parking
The Board is asking for all Townhouse residents to please refrain from parking around the non-designated parking areas such as the center island areas, mailbox areas and around the entrances/exists to your individual courts. This is causing problems for some of your neighbors who are having trouble getting in and out of their spaces. There is absolutely "No Parking" allowed around the mailboxes, center island areas and around the entrances and exit curb areas.
Unfortunately, if this parking situation continues, the Association will have no choice but to move forward and go back to using a towing company to keep the court roadways and entrances and exists to the court clear and open to traffic flow.
Your anticipated cooperation would be greatly appreciated.

********************************************************************************************************************************